MySphere 3 Headphones
NOW NEW WITH PREMIUM CABLE AND SOUND FRAME CUSHIONS OF YOUR CHOICE. 
MySphere headphones are a unique, cutting-edge, open design that hovers over your ears, creating a spatial, real-life listening experience. The ergonomic design of the ultra-light anodized aluminum frame with its magnetically-attached, cushiony-soft pads prevents any pressure to your head, making your listening experience pure, painless pleasure.

MySphere headphones, the successor to the world-famous AKG K1000 made by the same Austrian designers, come in 2 models:
– MySphere 3.1 (15 Ohms) for small mobile players and tube amps with transformers
– MySphere 3.2 (110 Ohms)  for strong solid state amps and tube amps in OTL mode.
Sound Frame Cushions you can choose from:
- Standard: The allrounder among the sound frame cushions offers a linear frequency response and an optimal neutral sound.
- Transparent: This sound frame cushion achieves the highest transparency in the sound image, which makes it specifically impressive for classical music.
- Bass: This version achieves significantly stronger bass levels when applied close to the ear. As soon as the sound frames are moved farther away from the ear, the overall sound image is much alike as with the "Standard" cushions.

Premium cables you can choose from:
- Short 3.5mm with 1/4" Adapter (1.25m)
- Long 3.5mm with 1/4" Adapter (3.5m)
- Symmetric 4-pin XLR (3.5m)
- Symmetric 4-pole 2.5mm (1.25m)
- Symmetric Pentaconn 4.4" (3.5m)

Please leave a message when you check out and let us know what sound frame cushion and cable you want.
The main principles of the AKG K1000 have been carried over, enhanced by new materials and measurement technologies: The fully open construction principle, radial magnet system and a  quadrangular membrane.
The MySphere 3 has drivers that are suspended in front of the ears (hovering), and can be angled and adjusted in height to suit the listener. The main parts are made out of machined and anodized aluminum and stainless steel and consequently extreme durable and corrosion- resistant. The internal materials and connectors are highly elastic damping and environmentally resistant, and so attenuating body-borne noise.
MySphere includes their premium cable made of silver-plated, oxygen-free (OFC) copper wire, which in turn consists of 8 fine single strands, intertwined to achieve low capacitance and inductance.
What's in the box? This product ships with:
- MySphere 3.1 or 3.2 headphones
- Sound Frame Cushion of your choice (standard, transparent or bass)
- Premium cable of your choice
- Manual
- USB Stick
- Premium case 
Transient Response
An ultra light coil and a glass foam membrane with a cobweb structure allow fastest impulse reproduction. All dispensable air volumes like tight channels, slots, holes etc. are largely avoided in order to reduce additional acoustic masses.

Spatial Sound
Supported by the open design, the drivers are kind of levitating over the ear. The open front cushion enables sound to flow from one side to the other and vice versa. This creates an unprecedented binaural effect and great spatiality.

Open Design
On both sides of the moving membrane the spaces are completely vented. No acoustic volumes hamper the membrane in its movement and the front cushion is acoustically open. This yields an unsuspected sense of space.

Innovative Frame Construction
A light metal frame transmits the force from the soft cushions to the head to achieve very small specific surface pressure. Sensitive areas of the head are bypassed resulting in a well-fixed headband carrying the hovering drivers.
 - All cushions are attached by magnets and can be removed manually without tools.
 - Additionally, both sides of the earphone can be removed without tools to facilitate the transportability and service.
 - Since no human head is really symmetric, all adjustments of angle and height have been accomplished without mechanical lock-in positions. A fine scaling allows for easy retrieval of personal settings.


MySphere 3 has been developed by LB-acoustics Messgeraete GmbH applying their core competences in sound and vibration measurement technology. Meeting the requirements of the audiophile community all measurements are carried out according to the latest technical standards. This includes simple sound measurement as well as mechanical vibrations and psychoacoustic tests. But the final examination is made by the human ears of a test persons, which significantly influences the whole design concept.
General technical data:

- Style
 hovering next to the ears, fully open
- Sensitivity
 96 dB / 1 mW RMS = 115 dB SPL/V eff. (at Ear-Drum Reference Point)
- Maximum input power
 60 mW
- Rated Impedance
 15 Ohms (MYSPHERE 3.1) or 110 Ohms (MYSPHERE 3.2)
- Transducer type
 dynamic
- Transducer size
 40x40 mm
- Diaphragm
 squared, glass-foam enforced
- Membrane excursion
 4 mm
- Frequency response
 20Hz – 40kHz (-10 dB)
- Magnetic structure
 radial, fully vented
- Magnet type
 Neodymium N52
- Magnet density
 1.5 T
- Weight
 345 g (without cables)
New materials, improved computer simulations, revolutionary measurement methods like psychoacoustics, artificial head (head and torso simulation), laser vibrometers and others opened new possibilities for the construction of acoustic devices. So the master minds behind the K 1000, Helmut Ryback and Heinz Renner, decided to apply their experiences to the development of the ultimate headphone – the MyShpere 3.
Since the earphone is kind of levitating over the ear, the overall weight has been optimized to bit more than 320g.
All highly stressed external parts are either made of milled and anodized aluminum or stainless steel. These materials are extremely durable and corrosion-resistant.
The internal materials and connectors are highly elastic and environmentally resistant, as well as attenuating body-borne noise. Durability was a main construction principle.
The transducers are protected against dust and contact by an open-pored splash-water proof fabric.
The electrical internal wiring is strictly symmetrical. Exact the same wire lengths no matter whether the cable is connected to the left or right side.
All cables and wires are designed in a lightweight version to avoid the microphonics effect and to minimize the overall weight.
Frequency response with ear compensation: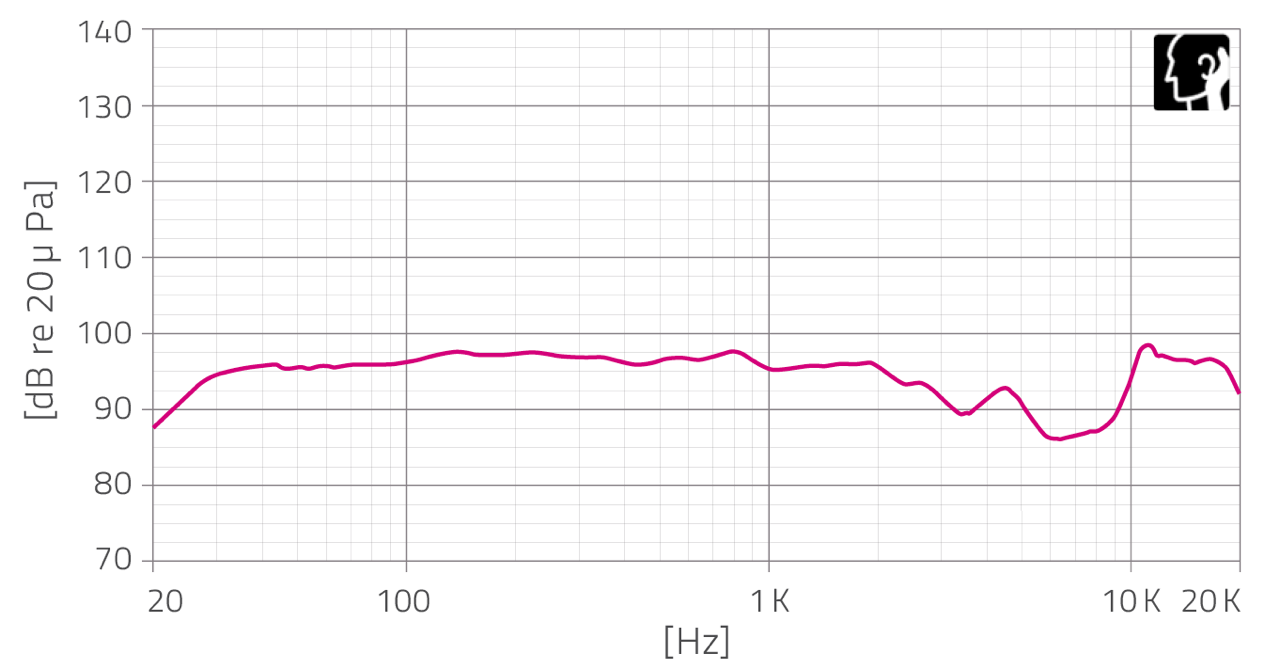 Burst decay: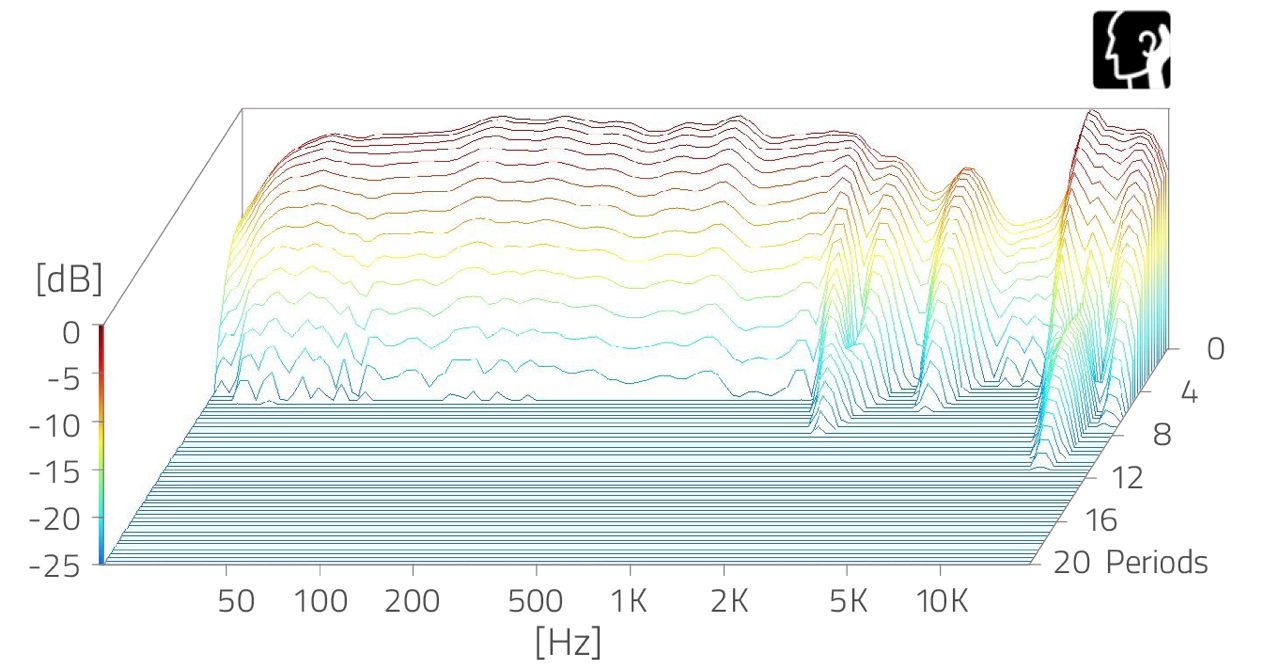 Step response: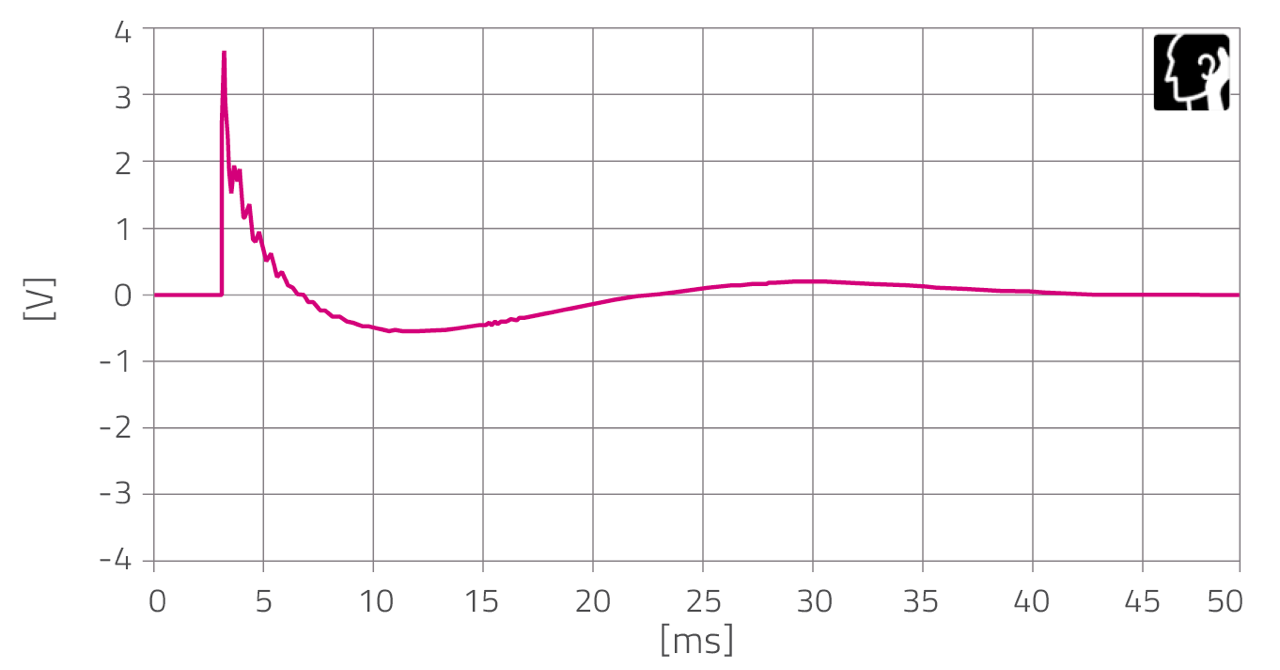 Impulse response: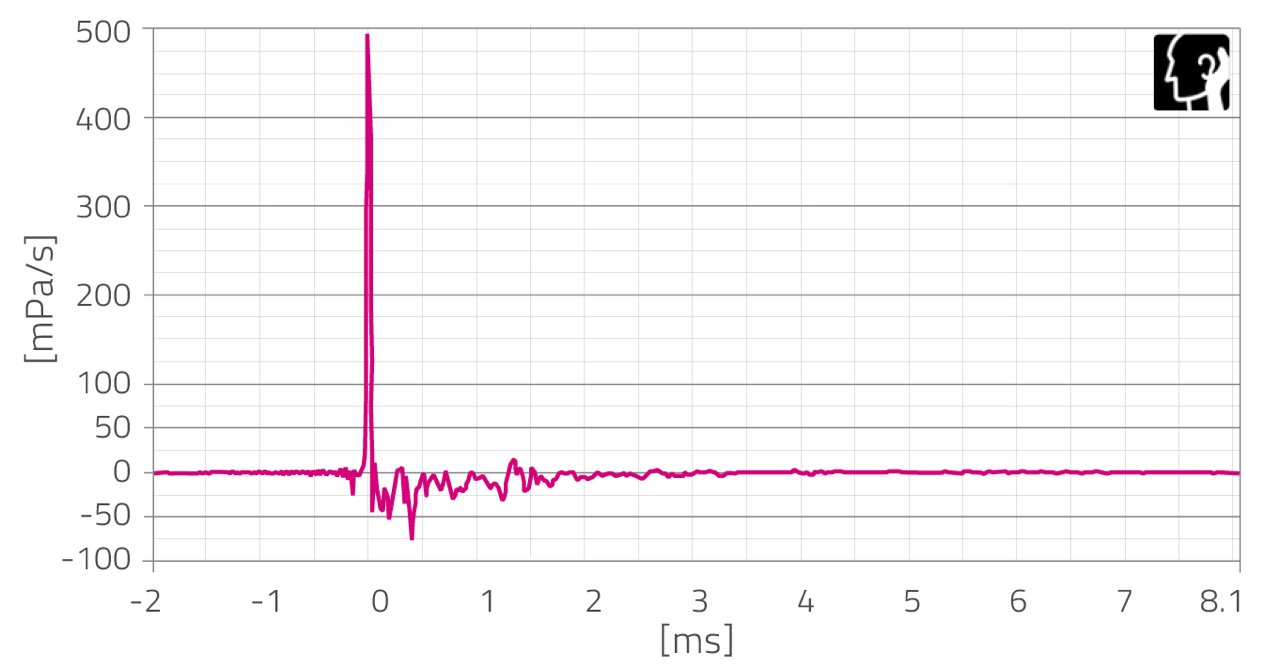 Frequency response in near field: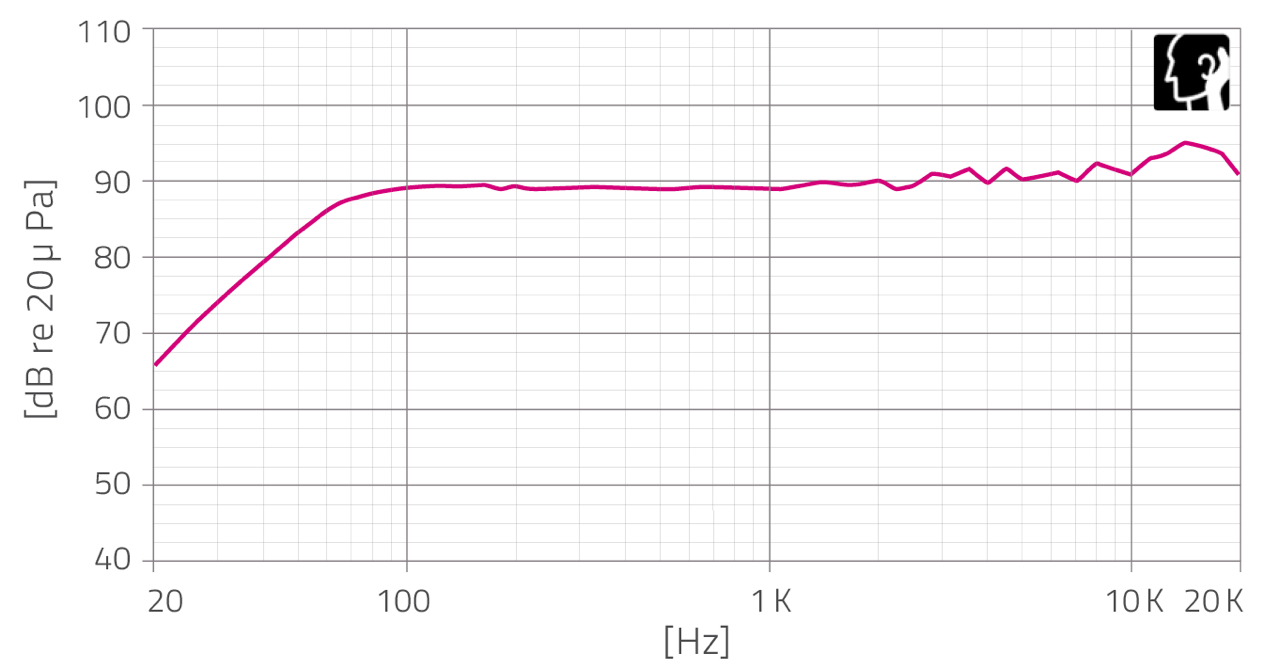 Impedance and phase (above 3.1, below 3.2):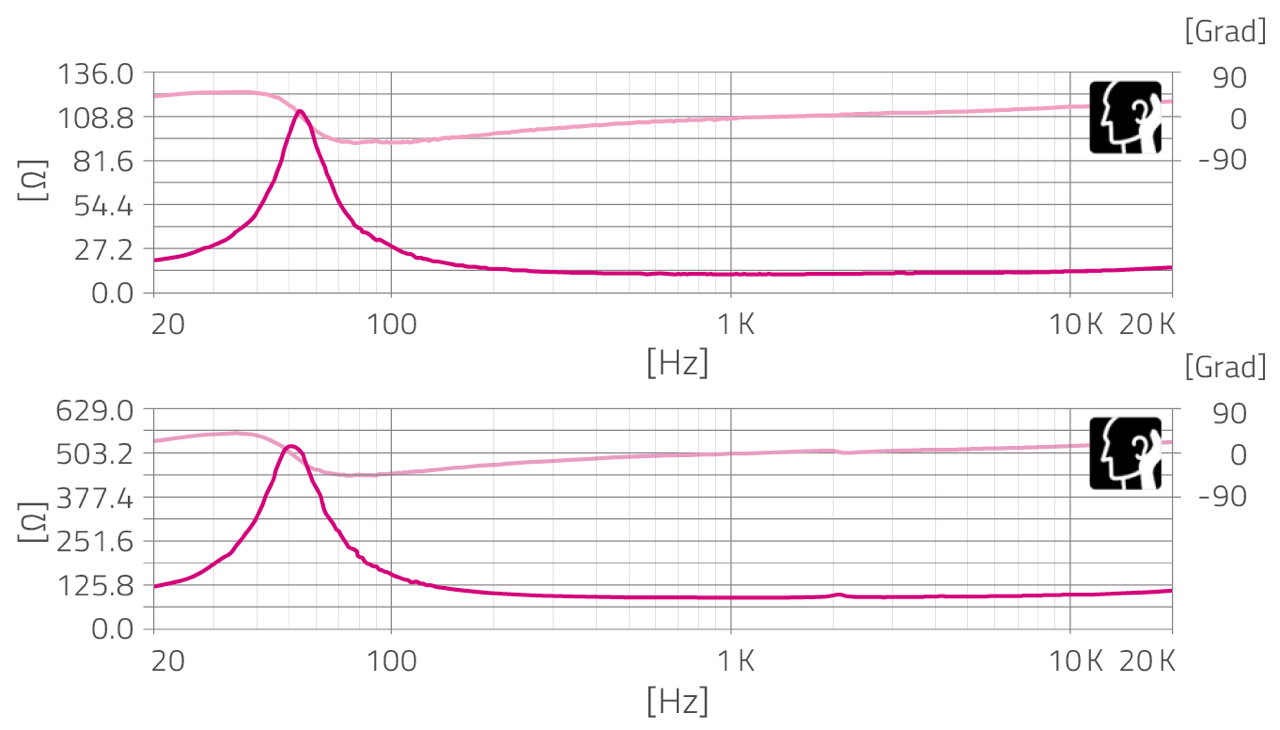 Stephen Dawson of Addicted to Audio (May 2021) concluded:
"...the MySphere 3.2 headphones are a very different approach to headphone design, offering exceptional quality sound and a rare, open airiness, beyond that available even from open-back headphones. They deserve to be coupled with fine – and powerful – electronics..." CLICK HERE to read the entire review

Check out this detailed 4-member panel review of Head-Fi.org:
https://www.head-fi.org/showcase/mysphere-3.23455/reviews
Alan Sircom of The Absolute Sound concluded (June 2019):
"...it's rare that we encounter a design that is genuinely different, rarer still when the differences are not only physically easy to spot but also work as advertised. The whole caboodle gains "scarce as hen's teeth" status when all of that comes with good sound. The ambitious and audacious MySphere 3.1/3.2 ticks all those boxes. Expensive it may be, but the MySphere sets the benchmark for dynamic headphone performance today. Wow!" 
CLICK HERE to check it out


Darren Henley of thenewold.co writes:
"...one of my favorite moments with the MySphere 3.2 was listening to Thom Yorke's latest – Anima. Dawn Chorus opens with some ambient sounds before the warm analog synth sounds embrace Yorke's somber voice, which had a remarkable presence. The shimmering atmosphere was greatly enhanced by the MySphere, and the chirping sounds at the end of the track fluttered above my head. Way cool..."